Pour info une maj de 4.4gb vient de sortir sur trib à l'heure actuel je l'ai faite mais pour le moment serveur coupé la bas à part le logo Star Trek Online Victory Is Life je ne peut rien voirs d'autre de plus avant que se soit de nouveau up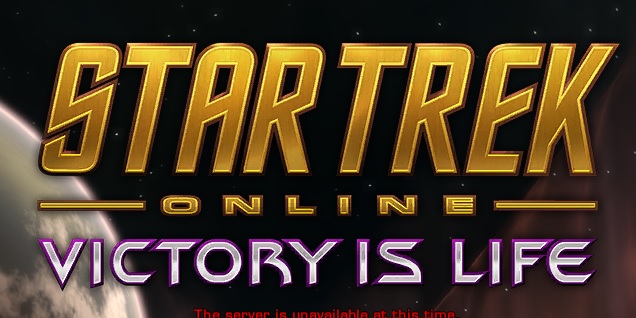 Edit :
Et voila c'est up :
- Donc ont à acces à la refonte de DS9 toujours en travaux comme indiqué dans leur patch note
"Deep Space Nine Social Zone Update:
The social zone of Deep Space Nine has been updated.
This includes updates to textures and structures to improve the look and make it more in line with the television show.
Many contacts within the zone have been moved to new locations to make them easier to find.
This is still a work in progress."
https://www.arcgames.com/en/forums/startrekonline/#/discussion/1239521/official-feedback-thread-for-the-deep-space-nine-social-zone
Chose sympa aussi le bar de Quark n'est plus instancé .
- un apperçus de la map du Quadrant Gamma : (spoil)
Map Quadrant Gamma:
Rom's Flagship
Spoiler:
Le nouveau palier des 5 lvls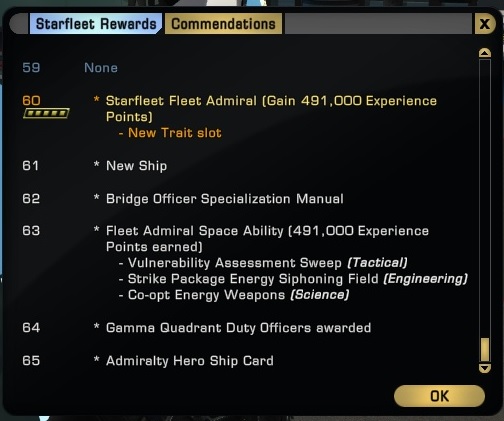 Le vaisseau d'amirauté C.U.V. Tain
Spoiler:
Nouvelle compétence de de classe du lvl 63
Ingé :
Spoiler:
Tact:
Spoiler:
Sci: (Je n'ai pas de sci

)
Pour se qui ait des vaisseaux offert (Sur trib toujours mais je suppose que se sera la même chose sur  Holo ) avec un ticket au lvl 61 même principe que pour l'avantage de l'abo à vie à savoir :
-Classe Galaxy T5 et équivalent pour KDF / Romu
-Classe Intrepid T5 et équivalent pour KDF / Romu
-Classe Defiant T5 et équivalent pour KDF / Romu