[PC] Nouvel épisode : Scylla and Charibdis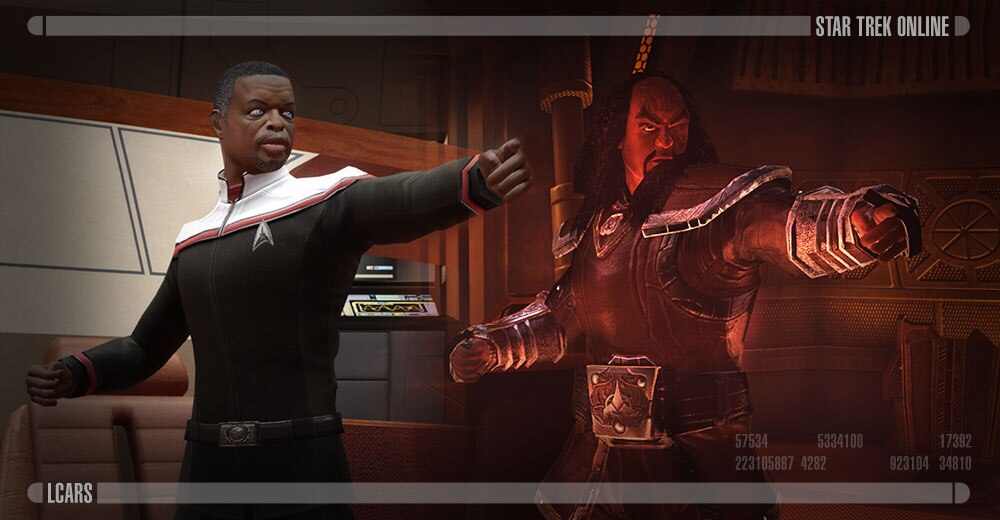 Après les événements qui se sont déroulés sur Dranuur, les Tzenkethis sont devenus encore plus agressifs. La priorité absolue de l'Alliance est désormais de mettre un terme à leur nouvelle compagne de bombardement des planètes depuis l'espace. Chacune des factions principales a tenté d'entrer en contact avec les Tzenkethis, mais en vain. Face à ce refus, elles sont en train de mettre en commun leurs forces dans le but de repousser la flotte tzenkethi une bonne fois pour toutes.
Dans « Scylla and Charibdis », vous traquerez leur flotte afin de mettre un terme à leur croisade. Accompagné de vos alliés, de longue date ou récents, vous devrez frapper les Tzenkethis en plein cœur si vous voulez sauver le quadrant Alpha de son funeste destin. Rejoignez le général Martok et les capitaines La Forge et Kuumaarke dans la lutte contre ces ennemis génocidaires.
« Scylla and Charibdis » sortira à l'occasion de notre huitième anniversaire. L'épisode sera accessible pour une durée limitée à tous les joueurs de niveau 10 et supérieur (les joueurs romuliens doivent avoir sélectionné une faction).  Après cela, il sera ajouté à la progression normale de notre Journal de mission.
Bonne chance, capitaines !
Ryon "Melange" Levitt
Content Designer
Star Trek Online
Source :
[PC] Nouvel épisode : Scylla and Charibdis
_________________