[TOUS] Le deuxième passager voyage gratuitement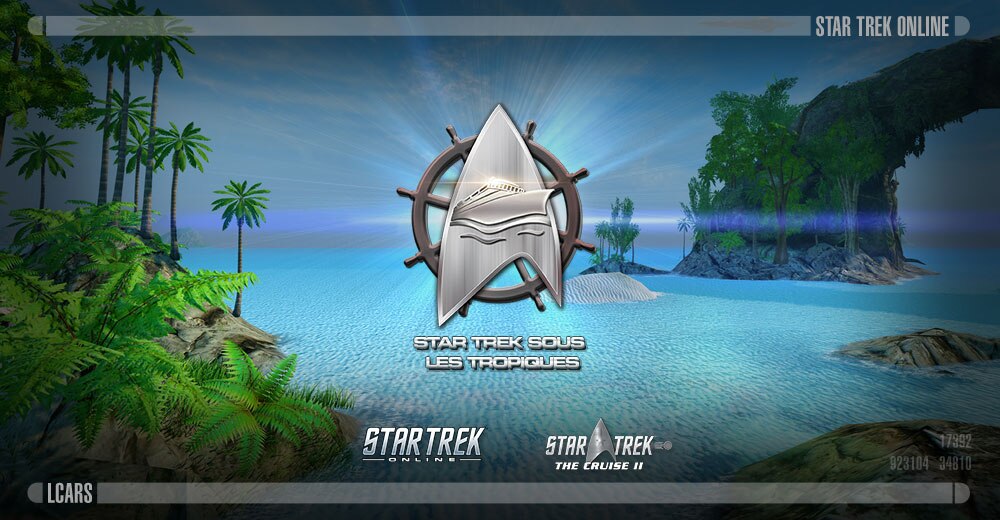 Salutations, capitaines !
Nous nous sommes associés avec nos amis de
Star Trek: The Cruise II
pour offrir aux capitaines de Star Trek Online une remise exceptionnelle sur leur prochaine croisière ! Votre compagnon de chambrée peut voyager gratuitement si vous utilisez le code « STONLINE » lors de votre réservation !
Rendez-vous simplement sur
Star Trek The Cruise II
et réservez votre cabine pour un voyage de six jours au Honduras, Belize et Mexique en compagnie des acteurs légendaires de
Star Trek
, comme George Takei, Levar Burton, Michael Dorn, Brent Spiner et bien d'autres (billets d'avion et autres frais de transport non inclus).
Sans faits précis, il est logique de craindre un danger. Le prix pour le premier passager inclut les repas, les spectacles, les événements, les soirées, les frais de mouillage, les taxes, les frais de services à bord, l'assurance de surcharge carburant et les frais administratifs. Il n'y a pas de frais supplémentaires pour le second passager de votre cabine ; cependant, il devra s'acquitter des frais de services à bord, des taxes et frais de mouillage (235 $). Le paiement est dû à hauteur de 50 % au moment de la réservation et 50 % avant le 15 décembre 2017.
Nous vous souhaitons à vous et votre compagnon de chambrée un très bon voyage !

Source :
[PC] Le deuxième passager voyage gratuitement