[ONE-PS4] Récompenses des Temporal Agents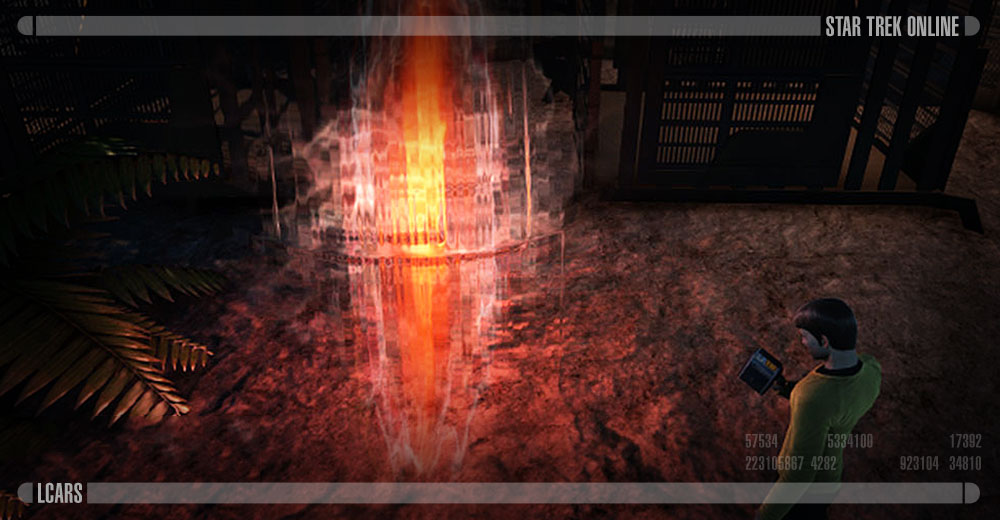 Le combat pour le futur - et le passé - bat son plein ! Préparez-vous à voyager vers d'autres époques au mépris du danger !
Les agents de la Fédération du 31ème siècle mènent des opérations secrètes afin de sélectionner de nouvelles recrues. Ils sont revenus au 23ème siècle, aux premières heures de Starfleet, pour trouver des candidats potentiels.
Pendant une période limitée, ces capitaines peuvent devenir des agents temporels spéciaux, recrutés pour suivre et désactiver des sondes disséminées à travers le temps par les Na'kuhls et leurs alliés. Les capitaines du 23ème siècle créés depuis le lancement d'Agents of Yesterday le 14 février sont déjà des Temporal Agents dans ce nouveau système de récompenses. La progression des objectifs ci-dessous a été prise en compte pour les personnages déjà créés.  Tous les capitaines du 23ème siècle créés avant le 4 avril 2017 pourront également prendre part au système.
Les Agents temporels pourront jouer toutes les missions narratives habituelles, mais ils y découvriront des sondes laissées par les Na'kuhls pour obtenir des renseignements ou laisser de l'équipement à l'intention de leurs agents. Les capitaines Agents temporels peuvent débloquer ces sondes et les désactiver - et obtenir des récompenses exceptionnelles au passage. Dans certains cas, l'interférence des Na'kuhls peut faire apparaître de nouveaux ennemis ou révéler de nouveaux secrets dans ces missions !
En plus de rechercher les sondes temporelles, les agents temporels pourront utiliser leur Temporal Transponder spécial pour obtenir des récompenses supplémentaires en accomplissant d'autres tâches, par exemple : terminer des arcs narratifs, des missions d'officiers de service, et des campagnes d'Amirauté, gagner en réputation et apprendre des compétences de spécialisation. Ce système débloquera également des récompenses pour les autres personnages de votre compte, en plus d'accorder de nouveaux traits, pièces d'équipement et des gages supplémentaires à votre personnage Temporal Agent.
Récompenses des Temporal Agents
Les récompenses des nouvelles recrues temporelles sont nombreuses - et les tâches à accomplir seront disséminées dans les différents arcs narratifs du jeu. De nombreux bonus récompenseront également les plus dévoués d'entre vous.
Trouver des sondes temporelles : Trouver et désactiver des sondes temporelles Na'kuhl dans différentes missions donnera une petite boîte de Marks de votre choix à votre personnage Temporal Agent. Lorsque vous aurez trouvé la moitié des sondes temporelles, vous recevez également le nouveau Trait : Rapid Support, qui réduit le temps de recharge de vos compétences de capitaine Engineering, Science, et Tactical Fleet. Lorsque vous aurez trouvé toutes les sondes, vous débloquerez une version améliorée du trait Rapid Support.
Atteindre le grade d'Amiral : À chaque nouveau grade, vous gagnerez un pack d'équipement pour améliorer vos armes, équipement et consoles spatiales ou votre équipement terrestre - au choix.
Spécialisations : Gagnez des Specialization Points et dépensez-les dans les compétences des arbres de spécialisation - terminez un arbre complet pour gagner plus de crédits. Vous gagnerez des boosts d'expérience et des Temporal Agent Tech Upgrades, et lorsque vous aurez rempli trois arbres de Spécialisation, vous gagnerez des Tech Upgrades supplémentaires et débloquerez les versions supérieures de vos Improved Specialization Traits, ce qui vous donnera ainsi des meilleures capacités de Command Frequency (Command), Predictive Algorithms (Intel), Pedal to the Metal (Pilot), et Linear Progression (Temporal Operative) pour tous les capitaines de votre compte !
Recherche et développement : Atteindre le niveau 1 dans une école de R&D vous permettra de débloquer cinq officiers de service R&D et un officier de service Aegis rare. Atteindre le niveau 5 dans une école de R&D vous permettra de booster une autre école au niveau 10.
Terminer des arcs narratifs : Vous gagnerez des packs de Fleet Marks, du Dilithium, et des Energy Credits pour avoir terminé chaque arc narratif, ce qui inclut l'arc de Breen, celui du quadrant Delta, ainsi que Future Proof et le nouvel arc narratif Yesterday's War. Lorsque vous aurez terminé la moitié des arcs narratifs, vous débloquerez le nouveau trait : Critical Systems, qui vous donne un bonus aux Coups critiques et aux Dégâts critiques pendant un court instant après avoir utilisé la capacité Emergency Power. Lorsque vous aurez terminé tous les arcs narratifs, tous les personnages de votre compte recevront une version améliorée de ce trait !
Admiralty : Lorsque vous terminerez des niveaux de campagnes d'amirauté, vous pourrez débloquer des vaisseaux et des Pass Tokens à usage unique. Atteindre le niveau 3 de trois campagnes d'Amiralty vous donnera un bonus permettant de gagner de l'expérience supplémentaire en permanence pour toutes les missions d'Amiralty que vous terminerez sur tous les capitaines de votre compte !
Réputations : Continuez à gagner de la réputation et vous gagnerez des Energy Credits supplémentaires, des bons de Dilithium à utiliser dans les magasins de réputation, et des Marks bonus qui vous permettront d'acheter l'équipement spécial des diverses Réputations. Après avoir atteint le grade 5 dans les neuf réputations actuelles – Task Force Omega, Temporal Defense Initiative, Nukara Strikeforce, New Romulus, Dyson Joint Command, 8472 Counter-Command, Delta Alliance, Iconian Resistance, et Terran Task Force – vos projets de Réputation seront mis à jour pour que chaque projet donnant de l'équipement spécial Mk XII très rare en récompense accorde désormais de l'équipement ultra-rare Mk XIII !
Duty Officer Commendations : Essayez d'atteindre des Commendations de grade 4 dans chaque catégorie de citations d'officier de service. Vous recevrez des assortiments d'officiers de service Temporal Investigator de rareté croissante, et lorsque vous aurez atteint le rang 4 dans six catégories de citations, vous recevrez un officier de service Temporal Investigator de qualité épique pour tous les capitaines de votre compte !
Flotte : Rejoignez une Flotte après avoir atteint le niveau 30 et recevez un pack de Fleet Marks et des bons de Dilithium de Flotte.
Source :
[ONE] Récompenses des Temporal Agents
-
[PS4] Récompenses des Temporal Agents