[ONE-PS4] « Agents of Yesterday » et « Artifacts » arrivent sur console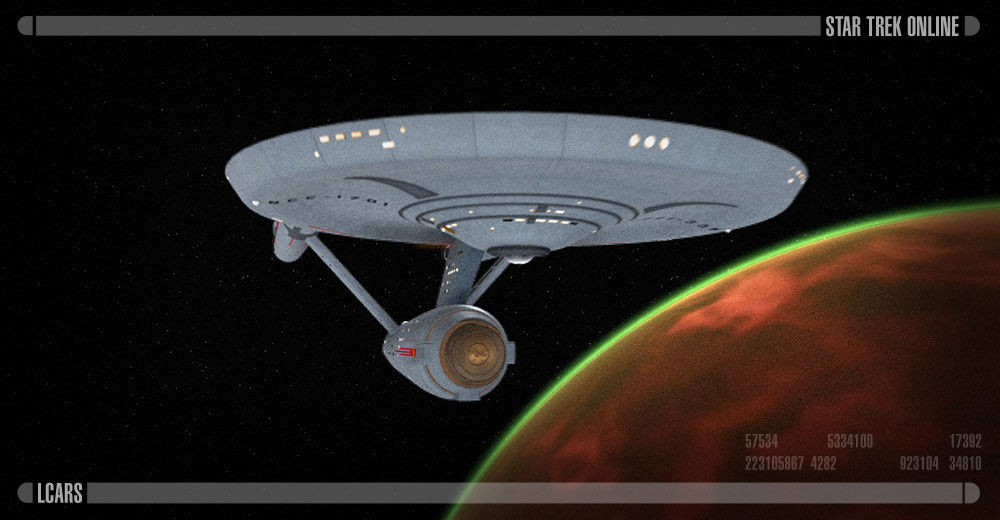 Une nouvelle ère d'exploration commence. Le moment est venu de découvrir de nouveaux mondes et de nouvelles civilisation et, au mépris du danger, d'avancer vers l'inconnu. De rencontrer des extraterrestres dotés de pouvoirs infinis, et pour les capitaines de Starfleet tels que James T. Kirk, de leur faire face, voire de les combattre. Une nouvelle ère qui commence enfin sur Xbox One et PlayStation 4. Nous sommes fiers de vous annoncer que le mardi 14 février, l'extension «
Agents of Yesterday
» ; qui a donné vie aux héros et aventures de l'époque de LSO sur
Star Trek Online
; et «
Artifacts
» ; sa suite mettant à l'honneur la race des Lukaris à l'occasion de leurs premiers pas dans l'exploration spatiale, sortiront sur console.
Voici la liste de toutes les fonctionnalités que ces mises à jour apporteront à Star Trek Online sur Xbox One et PlayStation 4 :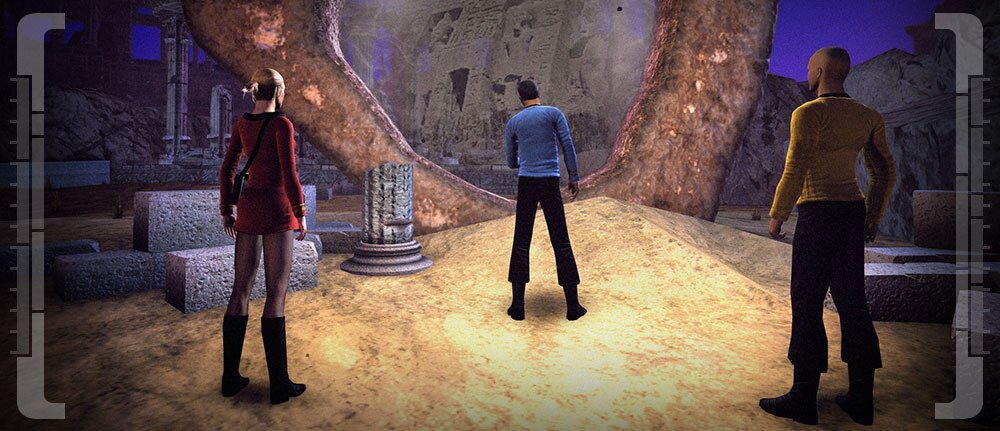 CAPITAINES DE STAR TREK : LA SÉRIE ORIGINALE
Agents of Yesterday
permettra aux joueurs de créer un tout nouveau capitaine à l'époque de la série originale. Ils embarqueront pour une aventure empreinte de nostalgie célébrant cette période de l'histoire de Star Trek, avant de retourner dans le présent de
Star Trek Online
pour voyager aux côtés de la Fédération, des Klingons et des Romuliens des temps modernes. Au cours de cette aventure, les joueurs pourront profiter les doublages de Walter Koenig dans son rôle d'origine, Chekov, et de Chris Doohan qui a repris pour l'occasion le flambeau de son père en incarnant Scotty.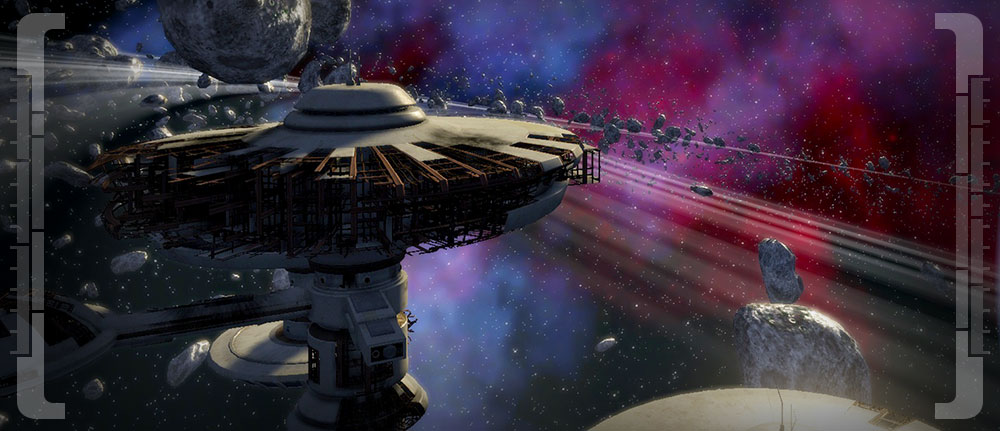 BÂTIMENT DE FLOTTE : K-13
Faites voyager vos compagnons de flotte dans le temps grâce à K-13, un tout nouveau bâtiment. Utilisez vos matériaux de flotte et des projets spéciaux pour ramener cette station perdue dans le temps à sa gloire d'antan, et profitez de l'ambiance emblématique de la série originale avec vos amis.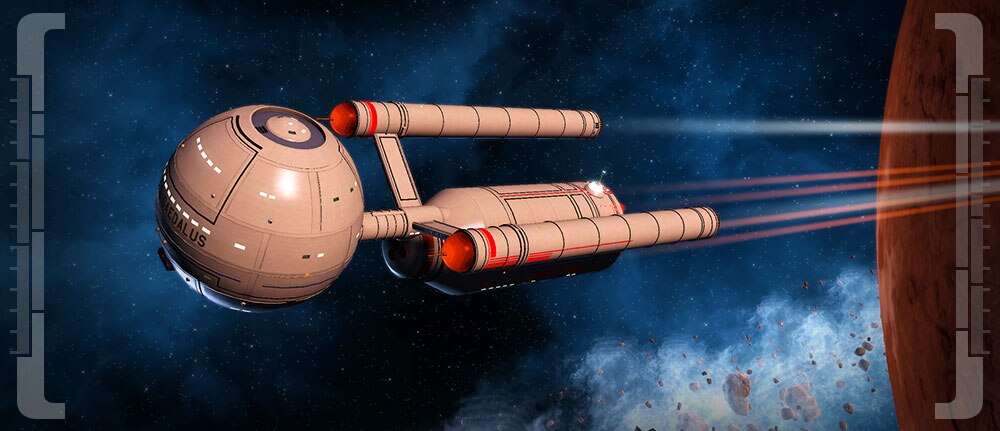 VAISSEAUX ET UNIFORMES CLASSIQUES
Grâce à l'extension
Agents of Yesterday
, les capitaines sur console auront l'occasion de monter à bord de nombreux vaisseaux emblématiques du passé, du présent et du futur, avec plus de quatorze nouveaux vaisseaux des différentes époques de
Star Trek
à obtenir en récompense des activités en jeu ou dans le C-store ! De plus, les joueurs console pourront pour la toute première fois équiper leur capitaine et leur équipage d'uniformes du 23ème siècle, remettant ainsi les grands classiques de la mode Star Trek que nous adorons tous au goût du jour.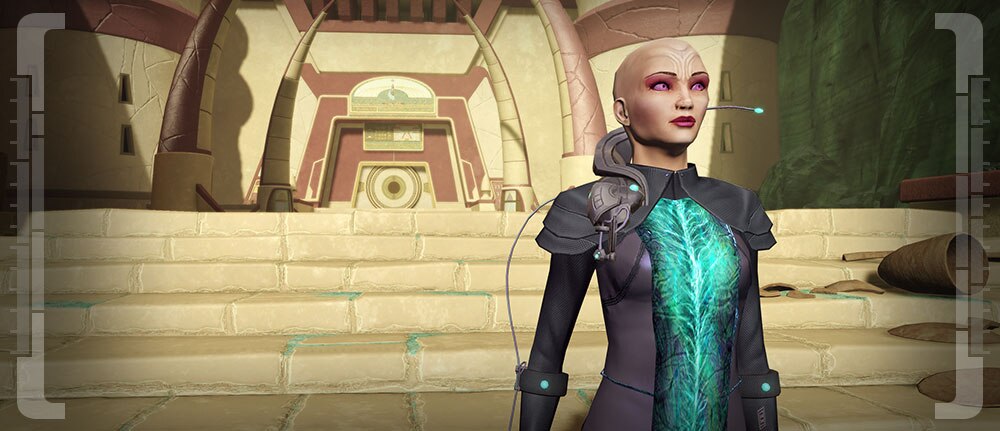 ÉPISODE DE SÉRIE : ECHOES OF LIGHT
Avec l'arrivée d'
Artifacts
sur console, les joueurs pourront suivre l'histoire de Kuumaarke, la première capitaine lukari à piloter un vaisseau de leur propre fabrication, et aider son peuple à faire leurs premiers pas dans l'exploration de notre galaxie.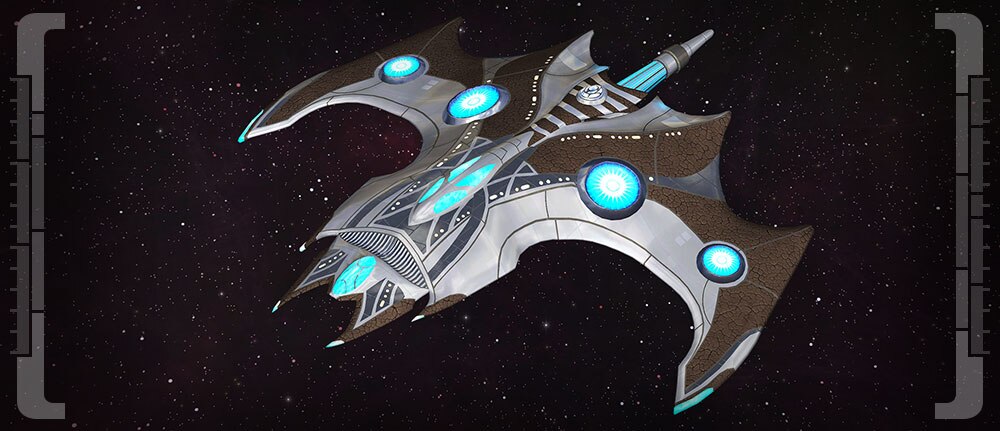 PACKS SPÉCIAUX
En plus du contenu d'
Agents of Yesterday
et d'
Artifacts
sur console, les joueurs de ces plateformes auront également accès au Temporal Special Agent Pack et au Temporal Agent Starter Pack. Ces deux packs spéciaux contiennent de nombreux vaisseaux, uniformes et d'autres objets qui seront très utiles à tous les capitaines au cours de leurs missions à travers le temps et l'espace.
Le Temporal Agent Starter Pack sera vendu au prix de 19,99 €
Le Temporal Special Agent Pack sera disponible en promotion pendant les six premières semaines après le lancement à 129,99 €, avant de retrouver son prix d'origine de 149,99 €.
Nous avons hâte de vous voir embarquer pour toutes les aventures d'
Agents of Yesterday
, capitaines. À partir du 14 février, préparez-vous à avancer jusqu'à la frontière de l'infini !
Source :
[ONE] « Agents of Yesterday » et « Artifacts » arrivent sur console
-
[PS4] « Agents of Yesterday » et « Artifacts » arrivent sur console