[ONE-PS4] Événement de l'hiver 2016 sur consoles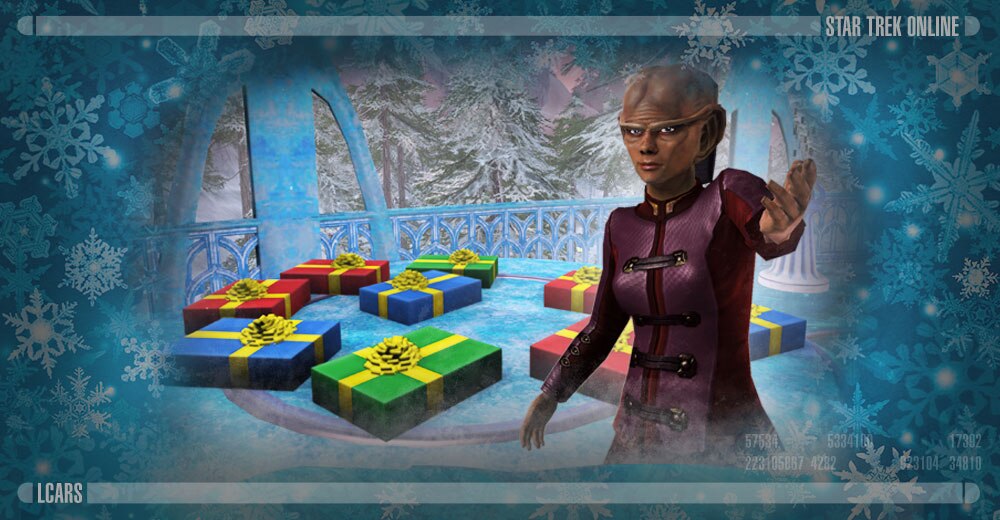 Joyeuses fêtes, Capitaines !
Réjouissez-vous, car Q est de retour pour partager un peu de bonne humeur avec vous. Permettez-moi de vous inviter dans mon fantastique Paysage hivernal féérique, le Winter Wonderland ! J'ai divers jeux d'hiver et activités pour vous divertir, ainsi que ma présence, bien entendu. Vous voulez en savoir plus ? Bien sûr que oui -
vous êtes du genre à aller « au mépris du danger », après tout. Alors écoutez bien !
Toutes les heures et quart, rendez-vous dans la nouvelle vallée enneigée près des tours et repoussez les vagues de Borgs de neige au cours de l'événement « Tide of Ice ». Les Borgs de neige assimilés descendent le long d'une vallée enneigée pour tenter d'atteindre le Paysage hivernal féérique. Au long de leur chemin, ils devront détruire des murailles de glace et affronter des tourelles défensives faisant pleuvoir de véritables barrages de projectiles givrés, mais sachez-le : toute résistance (au froid) est inutile ! C'est à
vous
que revient la tâche de les arrêter avec vos pistolets à boules de neige et armes gelées.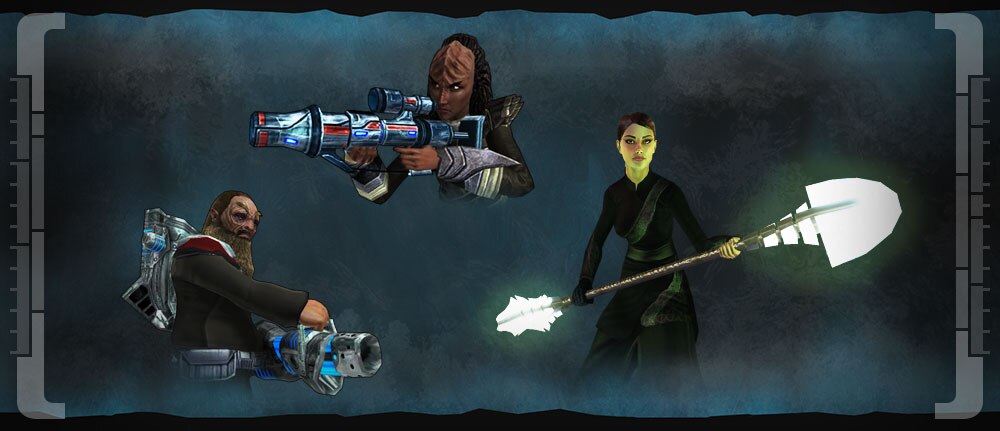 À voir votre visage, vous en voulez encore. Très bien ! Toutes les heures à la demie, puis à 37, rendez-vous au départ de la course intitulée « The Fast and the Flurrious » ! Vos amis (et ennemis…) et vous pourrez de nouveau vous affronter dans une course effrénée au travers des paysages gelés en espérant être le premier à attraper le drapeau à la fin ! Gagnez des étiquettes de l'hiver et mettez la main sur des familiers spéciaux epohhs de l'hiver - et si vous n'êtes pas du genre à câliner et papouiller une adorable boule de poils, vous pouvez toujours échanger ces derniers contre divers Reputation Marks.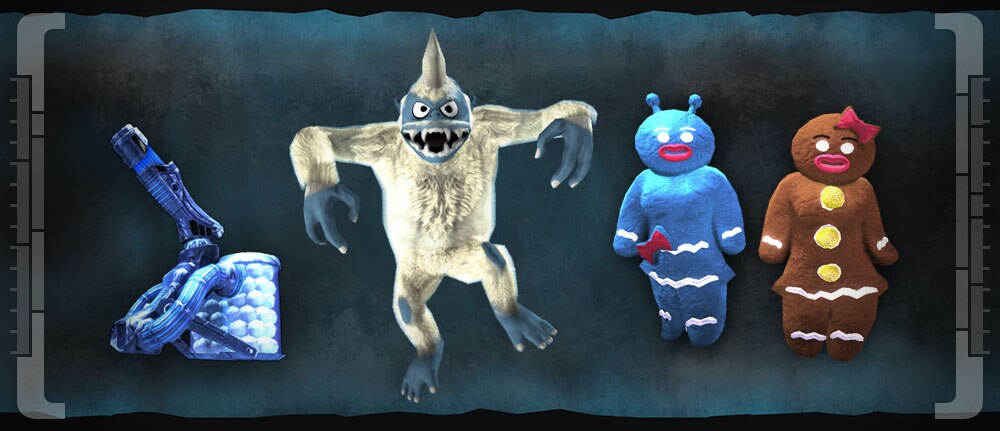 Vous avez dit encore ? Très bien ! Toutes les heures à moins le quart, participez à une bataille de boules de neige contre les bonshommes de neige maléfiques partout dans le Winter Wonderland ! Les bonshommes de neige sont revenus à la vie et attaqueront quiconque passera à leur portée, faisant pleuvoir un déluge de boules de neige. Battez suffisamment de ces horribles créatures et « Snowverlord », leur seigneur de l'hiver, apparaîtra sur le lac gelé. Détruisez-le pour obtenir des récompenses supplémentaires !
Oui, oui, il y en a encore ! À chaque heure pile, rendez-vous dans la nouvelle zone du Gingerbread Village et aidez ses citoyens sucrés à repousser les attaques des bonshommes de neige au cours de l'événement « Cones of Conduct ». Ils ont développé un système de défense plutôt ingénieux en tirant parti des technologies neigeuses les plus avancées, créant ainsi un immense Snow-Conian pour aider à protéger leur village. Ils ont simplement besoin de votre aide pour les réapprovisionner en glace et sirop, afin de garder ce dessert géant en état de marche pour assurer la défense du village. Vous obtiendrez une récompense basée sur la portion du village que vous parviendrez à sauver du givre des bonshommes de neige.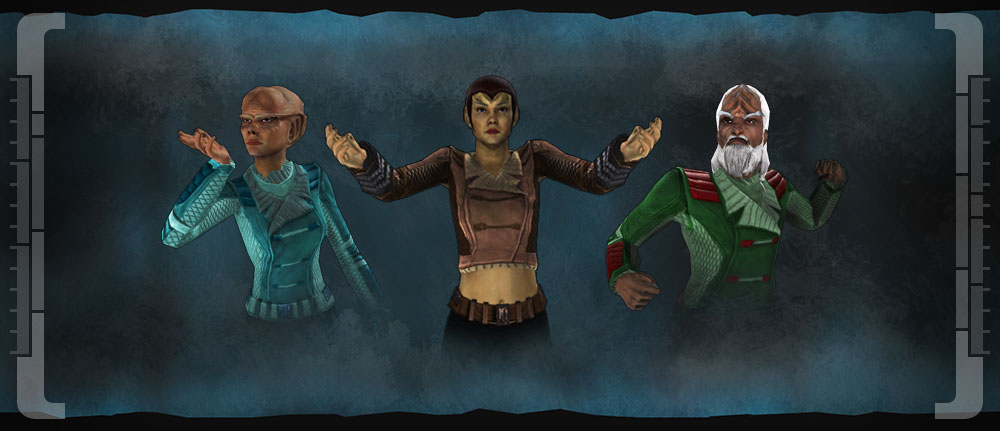 Et comme si vous n'aviez pas déjà
tant
à faire, vous pourrez également vous inscrire à la file d'attente pour aller défendre le Gingerbread Village contre l'attaque des bonshommes de neige (ces deux factions ne s'aiment
vraiment
pas !). Partez à la chasse aux cadeaux cachés et découvrez les recettes pour cuisiner les spécialités culinaires de la saison.
Pendant que vous êtes dans mon Winter Wonderland, vous pouvez prendre part à un jeu appelé « The Fastest Game on Ice ». Ça a l'air excitant, n'est-ce pas ? Si vous gagnez la course, vous recevrez des Winter Prize Vouchers. Vous pourrez échanger ces fabuleux coupons contre le tout dernier vaisseau T6 et « explorer de nouveaux mondes étranges » que vous semblez tellement apprécier !
Le Winter Holiday Event commencera le 1er décembre, vers 18 h et durera jusqu'au 12 janvier, vers 21 h !
Diantre, il y a tant à faire que même un être omnipotent tel que moi ne sait plus où donner de la tête ! Allez, sortez donc un peu le nez de votre vaisseau et profitez de la neige avant qu'elle ne fonde. Après tout, si vous manquez les fêtes de cette année, il vous faudra attendre 12 mois avant celles de l'année prochaine !

Câlins et chocolats  

Q    

Source :
[ONE] Événement de l'hiver 2016 sur consoles
-
[PS4] Événement de l'hiver 2016 sur consoles