[PC] Echoes of Light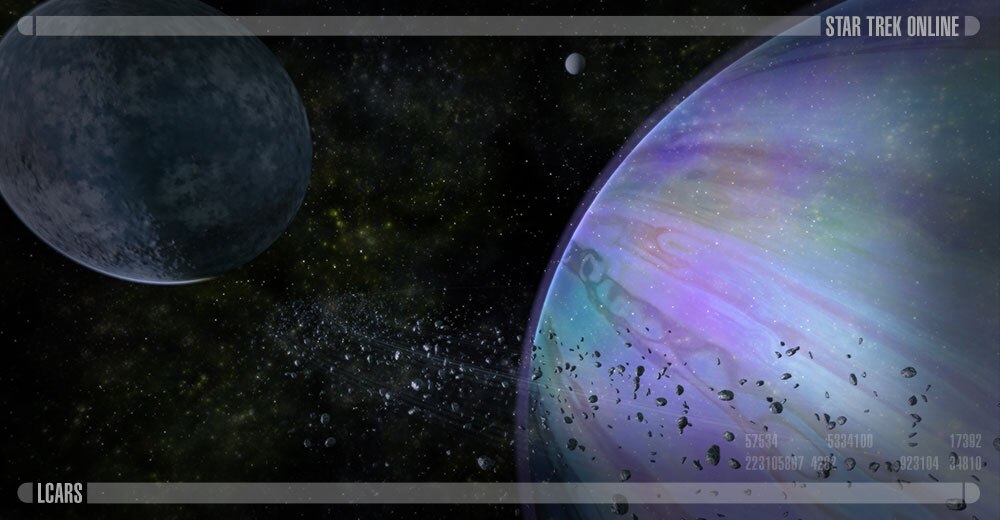 Les Lukaris, d'ordinaire reclus, ont compris qu'ils doivent prendre part à la Communauté galactique, et avec l'aide de la Fédération et de l'Empire Klingon, ils se préparent à leurs premiers pas vers l'inconnu. Portez un nouveau regard sur la galaxie alors que vous débutez votre tout premier voyage d'exploration. Bien entendu, la découverte de l'inconnu apporte son lot de risques, et vous ne savez jamais ce que vous allez trouver !
« Echoes of Light » est une nouvelle mission qui nous en apprend plus sur les Lukaris, cette nouvelle espèce découverte récemment, et prend la suite d'épisodes comme « Sunrise » et « Time and Tide » dans lesquels les Lukaris étaient impliqués. Embarquez pour un voyage d'exploration et de découverte avec une espèce allant à la rencontre de la galaxie pour la première fois. Cette mission représentera une toute nouvelle expérience destinée aux nouveaux joueurs tout comme aux vétérans qui voudront tenter l'aventure. Jouez toutes les semaines pendant trois semaines pour gagner des récompenses exclusives !
Vous pouvez accéder à cette mission à partir de votre journal de mission ou du calendrier pendant le lancement initial. Les capitaines de toutes les factions pourront jouer à « Echoes of Light » quand
Agents of Yesterday: Artifacts
sortira.
Source : [PC] Echoes of Light
_________________