Days of Doom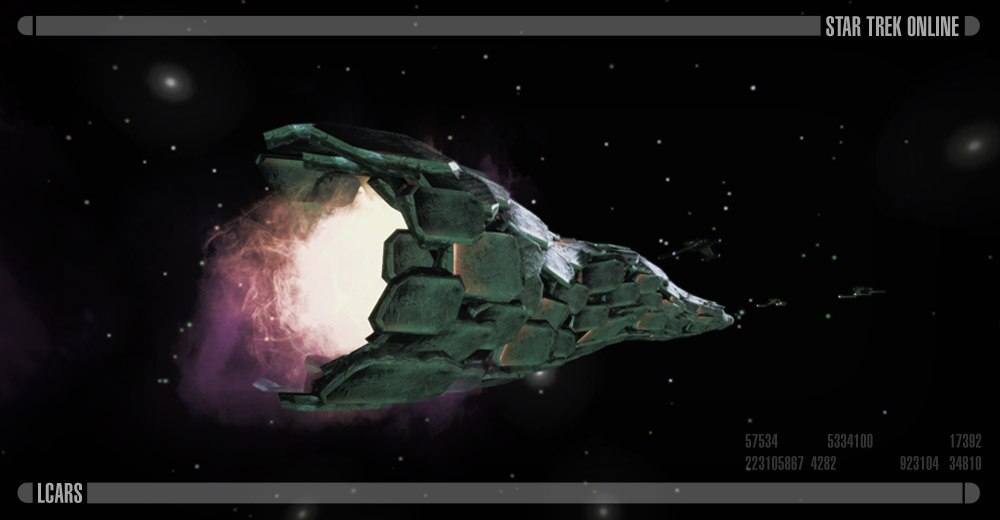 Le commandement temporel a détecté une incursion ennemie non répertoriée dans l'espace de la Fédération au cours du 23ème siècle.
Quelque chose a changé, et pas en mieux. Une manœuvre stratégique camouflée est parvenue à mobiliser les rivaux de Starfleet et à les convaincre qu'une invasion pourrait réussir.
Pour ce qui est des... anomalies temporelles, il est probable que les Na'kuhls soient impliqués, mais il est encore impossible de dire à quel niveau. Ce qui est certain, c'est que si cette invasion s'avère fructueuse, les ramifications seraient terribles.
Vous allez peut-être être appelé à combattre des ancêtres de votre peuple au cours de cette mission. Sachez que si leur entreprise réussit, les conséquences seront bien pires que s'ils échouent. Par conséquent, Fédération ou non, nous avons besoin de votre aide pour contrer cette menace.
"Days of Doom" est une nouvelle file d'attente multi-factions à cinq joueurs. Cette mission est conçue pour des joueurs de niveau 60 et est disponible en version normale, avancée et élite.
Le destin de la galaxie est entre vos mains. Nous n'avons pas le droit à l'erreur.
Ryon Levitt
Content Designer
Star Trek Online
Source :
Days of Doom
_________________