Vorgon Conclusions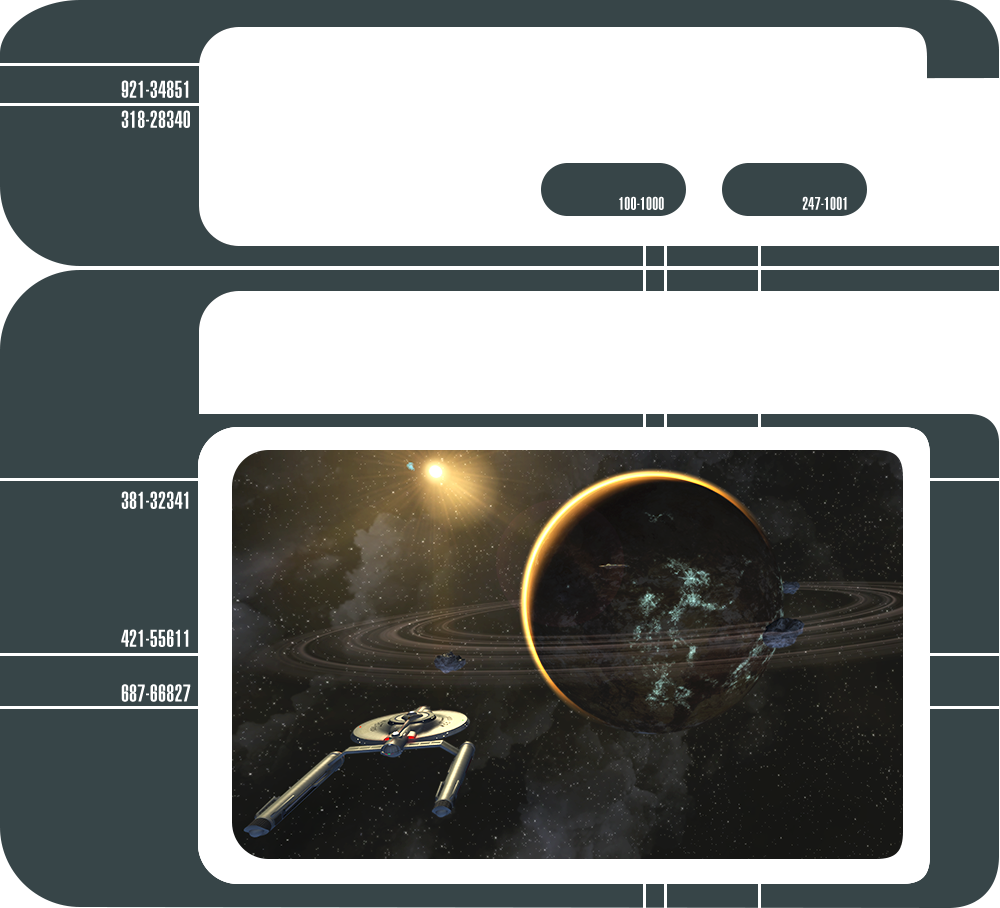 Dans le futur, un scientifique du nom de Kal Dano va construire un inhibiteur de phase quantique connu sous le nom de Tox Uthat. Cet homme, tout comme son appareil, seront grandement controversés et susciteront la convoitise à travers le temps et l'espace. Découvrez où l'histoire a commencé et là où tout va se terminer en pourchassant les Vorgons qui veulent s'approprier le Tox Uthat.
"Vorgon Conclusions" sera le deuxième épisode de notre nouvel arc narratif "Yesterday's War". Les personnages doivent avoir terminé la mission "The Core of the Matter" et atteint le niveau 30 pour pouvoir jouer cet épisode. Avant le lancement de notre dernière extension,
Agents of Yesterday
,
les membres Gold et les abonnés à vie auront accès à cette mission sur notre serveur de test Tribble. Une fois que l'extension
Agents of Yesterday
sera sortie, elle sera disponible pour tous les joueurs. "Vorgon Conclusions" sera accessible à tous les joueurs (les joueurs romuliens doivent avoir sélectionné une faction).
Vous pouvez facilement accéder à cette mission en vous rendant sur votre Journal de mission (raccourci par défaut "J"). Sélectionnez l'onglet des épisodes "Yesterday's War", et cliquez sur "Appel" pour joindre votre contact de mission. Consultez régulièrement notre site au cours des semaines à venir pour découvrir les prochains épisodes de l'extension
Agents of Yesterday
.
Source :
Vorgon Conclusions
_________________