Tangled Webs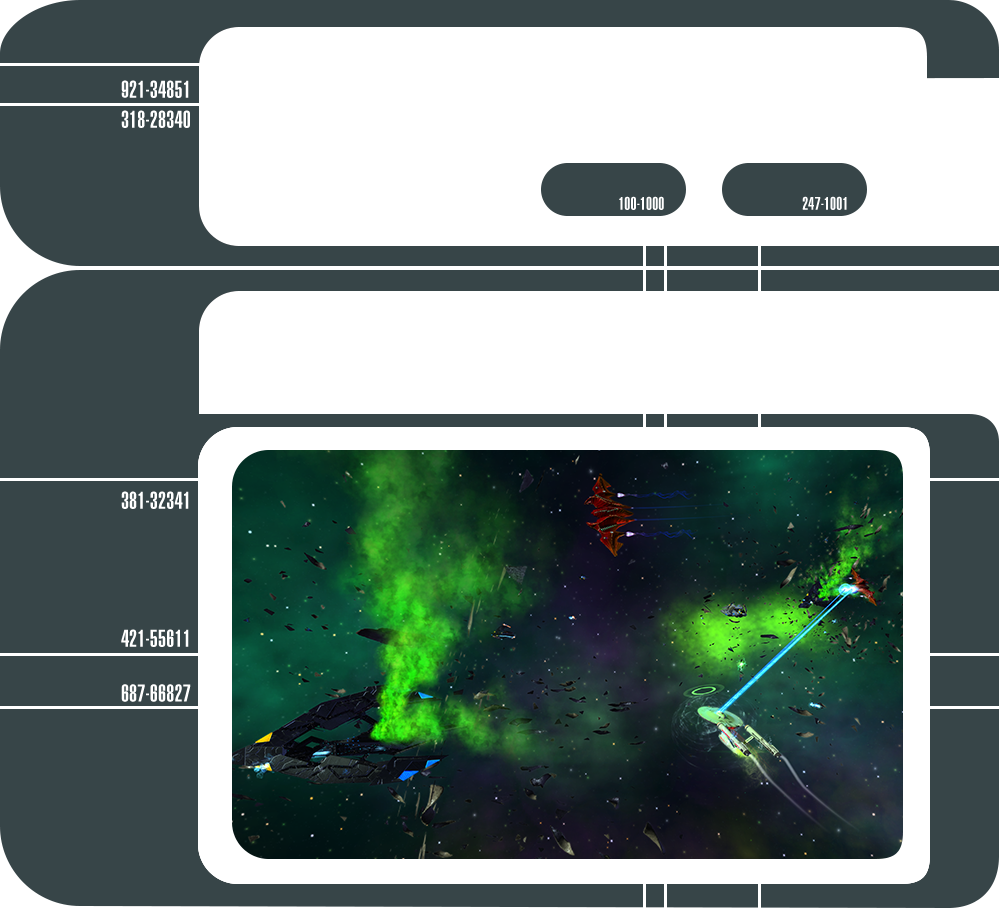 En 2268, le Defiant a répondu à un appel de détresse dans le secteur tholien, jusque-là inexploré. L'équipe de l'Enterprise a découvert le vaisseau à l'abandon trois semaines plus tard, pris dans un phénomène appelé interphase. Une équipe d'abordage y a trouvé des signes de folie et de mutinerie... Une question restait en suspens : que s'était-il passé ?
"Tangled Webs" emmène les officiers de Starfleet du 23ème siècle vers le secteur tholien et ses mystères afin d'y apporter une réponse. Il s'agit du quatrième épisode accessible aux agents temporels après la fin du tutoriel. La création d'un agent temporel débloquera des bénéfices exclusifs pour ce personnage. Avant le lancement de notre dernière extension,
Agents of Yesterday
,
les membres Gold et les abonnés à vie auront accès à cette mission sur notre serveur de test Tribble. Une fois que l'extension
Agents of Yesterday
sera sortie, elle sera disponible pour tous les joueurs.
Vous pourrez accéder facilement à cette mission en créant un nouveau personnage "TOS Starfleet" via la fenêtre de création de personnage.
Restez à l'écoute des dernières actualités au sujet des nouvelles missions de l'extension, et à bientôt en jeu pour la sortie d'
Agents of Yesterday
!
Source :
Tangled Webs
_________________