Battle of Caleb IV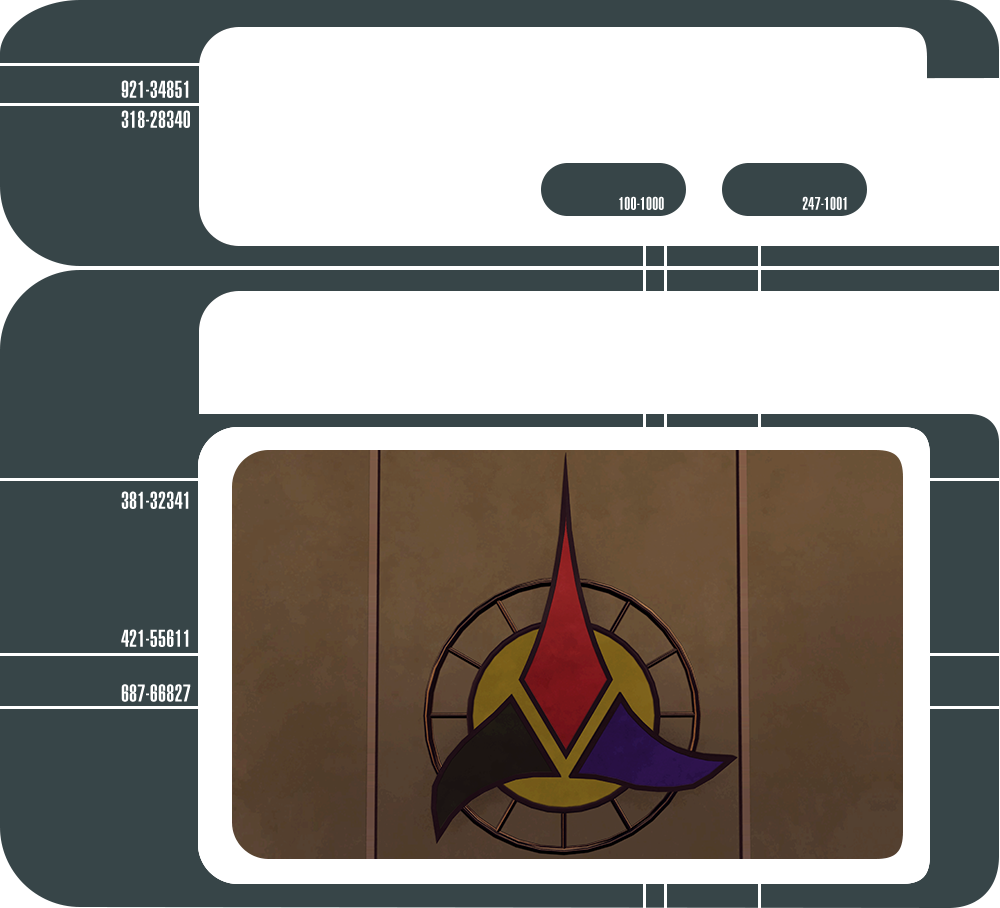 Des vaisseaux klingons ont attaqué des relais du réseau de communications subspatial de la Fédération, et le Commandement de Starfleet pense qu'il pourrait s'agir du prélude à une invasion. Rejoignez un commando de la Fédération et confrontez les Klingons à la frontière afin de les repousser - par la diplomatie si possible, et la force si nécessaire. Mais les Klingons ont leurs propres intentions...
"Battle of Caleb IV" est la mission suivante au cours de l'histoire du 23ème siècle, et embarquera les capitaines en plein cœur des événements de l'épisode "Once More Unto the Breach" de la série Deep Space 9. Cette mission représentera une toute nouvelle expérience destinée aux nouveaux joueurs tout comme aux vétérans qui voudront tenter l'aventure. La création d'un agent temporel débloquera des bénéfices exclusifs pour ce personnage. Avant le lancement de notre dernière extension,
Agents of Yesterday
,
les membres Gold et les abonnés à vie auront accès à cette mission sur notre serveur de test Tribble. Une fois que l'extension
Agents of Yesterday
sera sortie, elle sera disponible pour tous les joueurs.
Vous pourrez accéder facilement à cette mission en créant un nouveau personnage "TOS Starfleet" via la fenêtre de création de personnage.
Restez à l'écoute des dernières actualités au sujet des nouvelles missions de l'extension, et à bientôt en jeu pour la sortie d'
Agents of Yesterday
!
Source :
Battle of Caleb IV
_________________