Painful Omens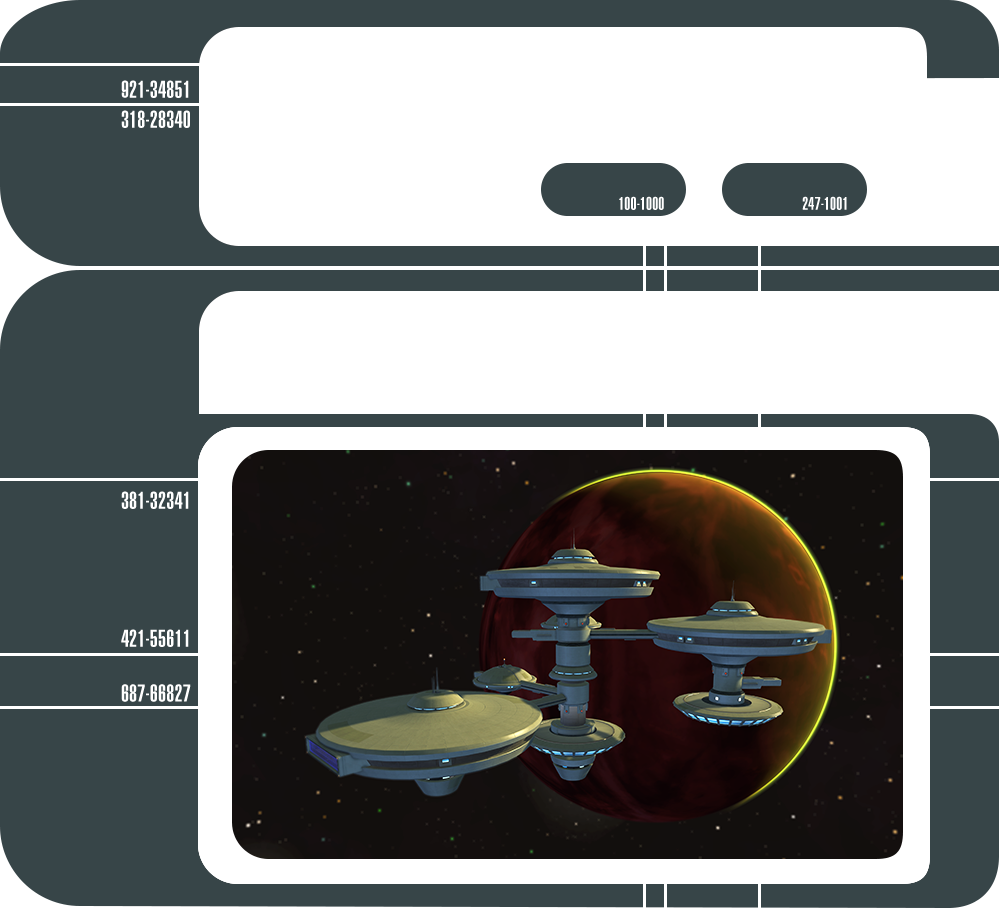 La station spatiale K-13 a soudainement interrompu tout contact avec Starfleet, et c'est votre devoir de découvrir pourquoi. Leurs dernières transmissions étaient tout à fait normales, mais à présent même les vaisseaux de surveillance postés autour de la station font silence radio. Voyagez jusqu'au système Deneva afin d'enquêter sur ce mystère.
"Painful Omens" est la mission suivante au cours de notre arc narratif du 23ème siècle, et fait suite aux événements de l'épisode de la série originale "Operation – Annihilate!", ouvrant ainsi la voie aux capitaines pour plonger dans les défis les plus difficiles et dangereux de leur carrière. Il s'agira d'une toute nouvelle expérience destinée aux nouveaux joueurs tout comme aux vétérans. La création d'un agent temporel débloquera des bénéfices exclusifs pour ce personnage. Avant le lancement de notre dernière extension,
Agents of Yesterday
,
les membres Gold et les abonnés à vie auront accès à cette mission sur notre serveur de test Tribble. Une fois que l'extension
Agents of Yesterday
sera sortie, elle sera disponible pour tous les joueurs.
Vous pourrez accéder facilement à cette mission en créant un nouveau personnage "TOS Starfleet" via la fenêtre de création de personnage.
Restez à l'écoute des dernières actualités au sujet des nouvelles missions de l'extension, et à bientôt en jeu pour la sortie d'
Agents of Yesterday
!
Source :
Painful Omens
_________________