Retour des coffres-forts : Dernière chance !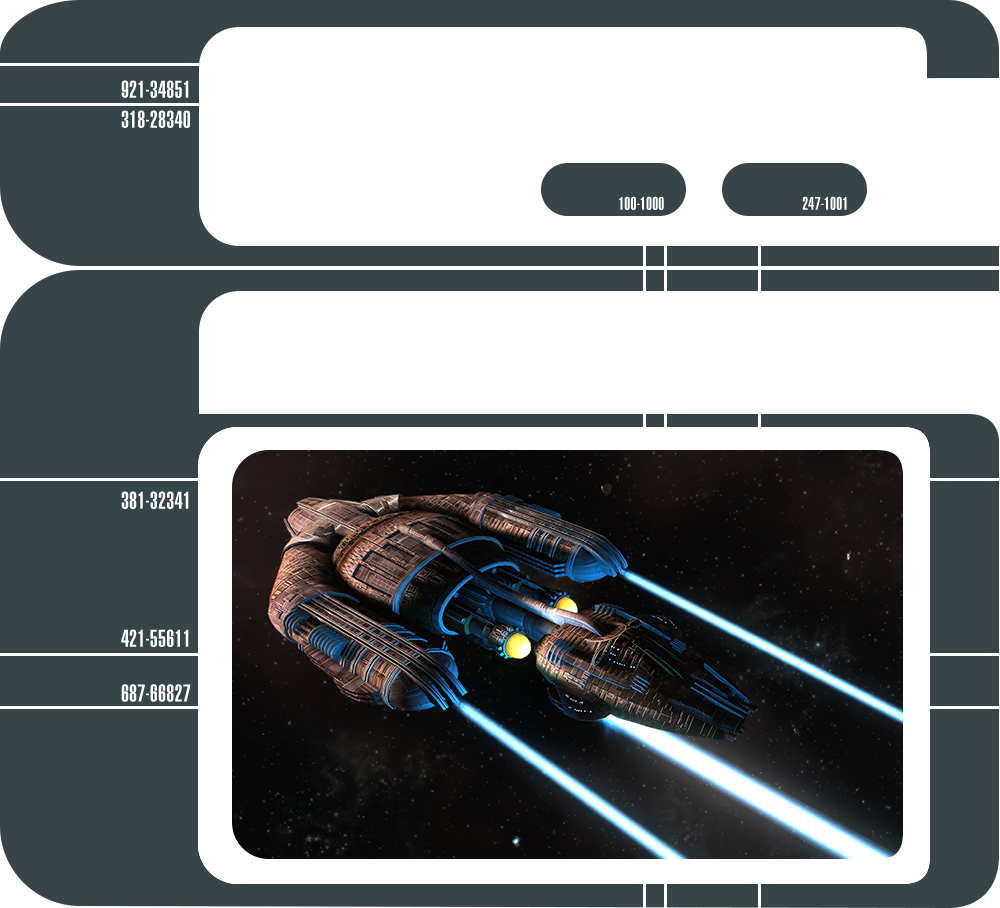 Salutations Capitaines !
Le Consortium du Cristal Lobi (une filiale indépendante de Quark Enterprises) a annoncé qu'il ne proposera plus de
Coffres-forts "Year of Hell" en tant que récompense et butin en jeu, à partir du mardi 27 octobre 2015
. C'est donc votre dernière opportunité d'ouvrir l'une de ces boîtes pour tenter de gagner des prix incroyables. Pour plus d'informations sur le Coffre-fort xindi-terrestre et tous les objets qu'il contient, consultez notre article dédié
en suivant ce lien
!
De plus, pour une durée limitée, nous vous offrons également une promotion spéciale sur les Coffres-forts !
Il est évident pour nous que certains de nos joueurs actuels n'ont commencé à jouer à Star Trek Online que récemment. Ceci signifie qu'ils n'ont pas eu l'occasion de profiter d'offres limitées dans le temps, qui ne sont désormais plus accessibles. Afin d'offrir l'opportunité à ces joueurs de profiter de tout ce que le jeu a à offrir, nous prévoyons de mettre en place des événements promotionnels périodiques, permettant de réintroduire ces anciennes offres. Nous espérons que ces nouveaux joueurs, mais également les vétérans ayant décidé de se lancer dans un nouveau personnage, pourront profiter de ces promotions afin de bénéficier de récompenses qui ne seraient normalement plus accessibles.
C'est ainsi que, à dater de maintenant, et jusqu'au
mardi 27 octobre 2015
, les joueurs pourront de nouveau trouver dans leur butin des Coffres-forts qui avaient été retirés du jeu. Cette offre comprend :
Coffre-fort "Year of Hell"
Coffre-fort xindi-terrestre
Coffre-fort vaadwaur
Coffre-fort de l'Expédition Delta
Coffre-fort xindi
Coffre-fort ondine
Coffre-fort hirogène
Coffres-forts voth
Coffre-fort elachi
Coffre-fort du Tal Shiar
Coffre-fort du Dominion
Coffre-fort temporel
Coffre-fort tholien
Coffre-fort ferengi
Coffre-fort cardassien
Vous n'avez rien de particulier à accomplir pour mettre la main sur ces coffres-forts : continuez tout simplement à jouer, comme à votre accoutumée, à Star Trek Online. La chance de recevoir l'un de ces coffres-forts en butin est la même partout dans le jeu.
Source : Retour des coffres-forts : Dernière chance !