Récits de guerre #18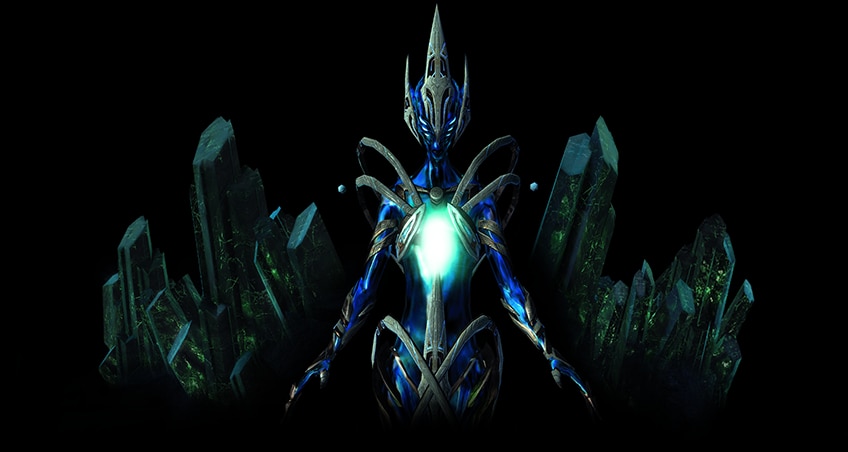 À : Amiral Janeway
De : Seven of Nine
Date stellaire : 87059,01
Kathryn,
J'espère que lorsque cette lettre vous parviendra, vous jouirez d'une santé optimale. De mon côté, je fonctionne avec des paramètres normaux. Comme l'indique mon salut informel, j'ai grand besoin de l'avis de Kathryn Janeway, mon amie, et non pas l'Amiral Janeway de Starfleet.
Vous êtes au courant du Projet krenim et de ses objectifs prévus. Nous progressons à une allure stable, cependant, je me retrouve en train d'émettre quelques réserves. Il est devenu évident que nous pouvons construire cette arme, mais la question demeure de savoir si nous devons la construire. J'ai remarqué parmi mes collègues krenims une certaine indifférence pour les conséquences potentielles liées à notre travail.
L'acquisition d'une nouvelle technologie et le progrès de la science sont, et ont toujours été, une source de satisfaction pour moi. De plus, nous avançons avec efficacité. Il est curieux de voir qu'avec de telles circonstances optimales, je ne me sente pas rassérénée. Mon hypothèse est que mon extrême familiarité avec les dangers statistiques de cette mission tempèrent mon désir de repousser ces limites. Les conséquences de cette technologie, si elle est effectivement déployée, sont vastes.
Je ne suis plus tout à fait certaine de la marche à suivre.
Sincèrement, 
Seven of Nine
Chercheuse temporelle
Laboratoire de recherche de Kyana 
À : Amiral Janeway
De : Seven of Nine
Date stellaire : 87086,75
Kathryn,
Merci de votre réponse rapide. J'ai tenté de suivre mon instinct, comme vous me le suggériez, et je pense que j'ai fait quelques progrès. La présentation des dangers inhérents à la manipulation temporelle a été globalement bien reçue. Le capitaine Nog a également montré un signe d'appréciation pour mes inquiétudes et les a utilisées pour recadrer certains des membres les plus enthousiastes des délégations romuliennes et krenim. Cependant, Noye, le chercheur en chef de l'équipe krenim, pense qu'il s'agit plutôt d'une interférence provenant des "Voyagers". J'ai tenté de lui expliquer que sa nomenclature dédaigneuse ne portait aucune connotation négative pour les membres de l'Alliance, mais il a encore une fois choisi d'ignorer mes données factuelles au profit de ses objectifs personnels.
Je me retrouve à espérer le succès de la mission d'assaut contre le bastion iconien de la sphère de Dyson. Cette technologie est puissante et pose de nombreuses questions fascinantes à la science, mais il s'agit également de l'arme la plus dangereuse que j'aie jamais rencontrée. Plus nous en apprenons à son sujet, et plus je découvre que je préfèrerais ne pas la voir en action.
Cela me rappelle lorsque nous avons débattu des mérites de l'Oméga. Je pense que j'ai une compréhension plus complète de votre point de vue à cette époque.
Bien à vous,
Seven of Nine 
À : Amiral Janeway
De : Seven of Nine
Date stellaire : 87207,52
Kathryn,
Vous avez probablement déjà eu vent de ma requête de transfert hors du projet krenim.
Cela a été une décision difficile, plus particulièrement à la lumière des récentes contre-attaques des Iconiens, mais je pense que c'était la seule chose à faire. Plus nous avançons dans nos recherches, peu importe la quantité de simulations, et plus nous faisons face à de nouvelles complexités.
J'ai aidé à développer une technologie récursive pour anticiper les variations organiques d'environ soixante pourcents, mais je pense qu'elle n'est pas encore assez précise. Selon mes projections, même des taux de précisions aux alentours des quatre-vingt-quinze pourcents pourraient avoir des conséquences catastrophiques. Par exemple, dans l'un des scénarios, on pouvait voir Zephram Cochran devenir un agronomiste et le Premier contact sur Terre retardé d'environ un siècle. Les répercussions de ce simple changement sont innombrables, et bien que la plupart d'entre elles soient mineures, nombreuses sont celles qui auraient de plus grandes implications que nous ne pouvons pas nous permettre.
Le chercheur Noye a particulièrement insisté que nous devrions continuer malgré tout et a balayé mon raisonnement pourtant sensé. Je me suis trouvée dans l'incapacité de négliger les conséquences de ce que nous pourrions créer à cause de facteurs que nous ne pouvions anticiper. Je ne pouvais plus ignorer mon "instinct", comme vous dites. En toute logique, le signe de protestation le plus flagrant que je pouvais donner était de déposer ma démission.
Le capitaine Nog m'a fait une dernière offre pour me convaincre de rester. Je pense qu'il éprouve également certaines réserves. La nature de ma requête de transfert l'a poussé à insister pour procéder à des simulations supplémentaires contre toute objection krenim. Dans ce sens-là, je l'ai peut-être aidé. J'ai recommandé les officiers avec lesquels j'ai travaillé sur la colonie de Turei si jamais il avait besoin de ressources supplémentaires. Nog m'a accordé qu'il s'agissait d'excellents éléments.
L'altération temporelle peut encore détenir une clé pour la victoire, étant donné les faiblesses des Iconiens que nous connaissons, mais cette technologie requiert une précision de maître que nous ne possédons pas.
- Seven of Nine 
À : Amiral Janeway
De : Seven of Nine
Date stellaire : 87218,48
Kathryn,
J'ai fait un petit détour sur mon trajet de retour au système Sol. Le test de l'armement krenim a été stoppé par l'échec apparent d'une incursion temporelle. À ce que j'ai cru comprendre, il y a un noyau de données protégé par un bouclier temporel. J'ai fait les requêtes appropriées pour avoir accès au dossier, mais le chercheur Noye ne s'est pas révélé très coopératif.
Le capitaine Paris a insisté qu'il s'agit du moment parfait pour s'engager dans la tradition humaine du "Je vous l'avais dit". J'ai rappelé au capitaine que Noye n'est pas humain et que la nuance culturelle serait probablement perdue.
Je me suis trouvée à la fois soulagée et anxieuse. Avec l'arrêt des expérimentations sur l'altération temporelle, il ne devrait plus y avoir d'incursions aux intentions douteuses. Cependant, au moins l'une d'entre elles a déjà eu lieu. Nous ne saurons probablement jamais tout ce que nous avons déjà perdu.
Je serais bientôt de retour dans le système Sol. J'ai hâte de vous revoir et de vous aider dans vos projets actuels pour participer à l'effort de guerre.
Votre amie,
Seven
lien d'origine :
Récits de guerre #18