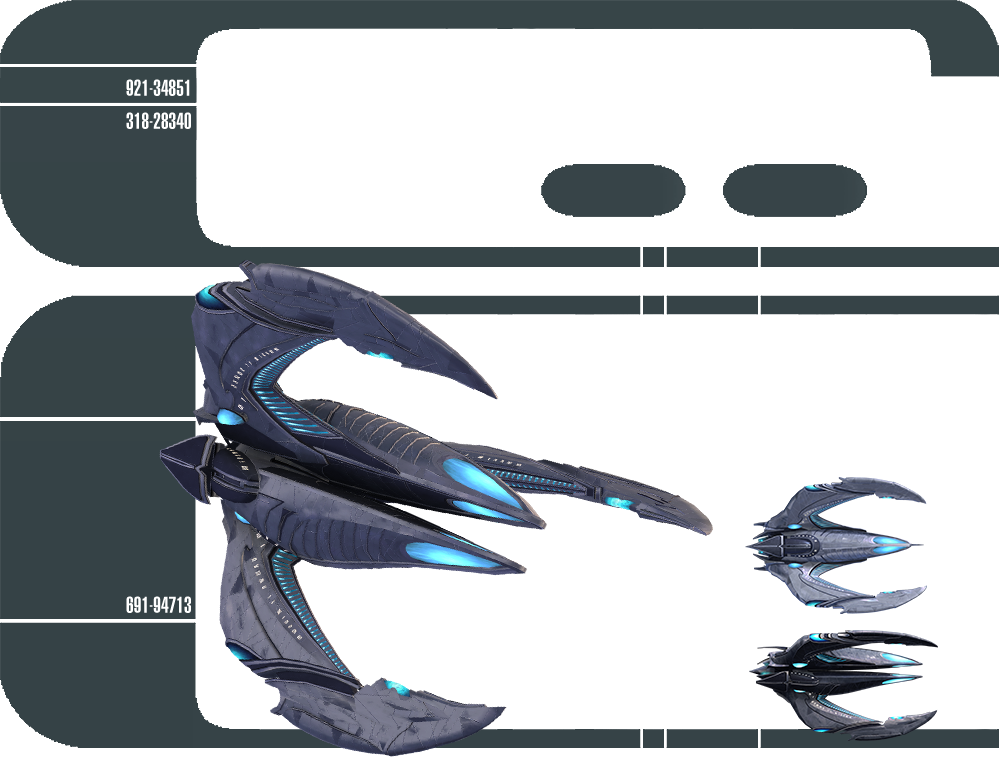 Les Iconiens sont sortis de l'ombre. L'arrivée de leurs Hérauts déclare le début d'une guerre qui décidera du sort de la galaxie. Désormais, les races restantes du Conseil Xindi comprennent que l'isolation de l'Étendue delphique ne les protègera pas de la destruction. Si les armées iconiennes veulent s'en prendre à la Voie lactée, ils devront faire face à la puissance des cinq espèces xindies réunies.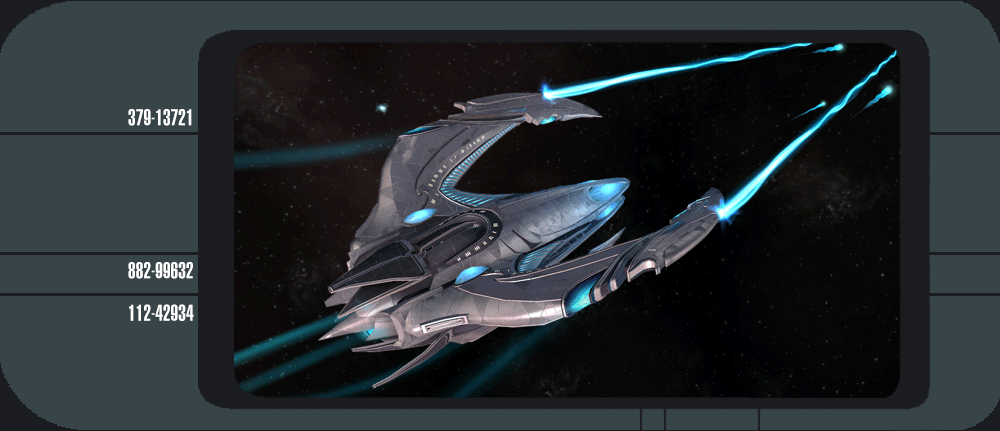 L'Olean est un modèle d'escorteur xindi-insectoïde du même type que ceux rencontrés au cours de la Crise xindie au milieu du 22ème siècle, mais a subi une remise à niveau significative. Le Xindi-Insectoid Olaen
Heavy
Escort Carrier T6 n'est peut-être pas aussi rapide et agile que d'autres vaisseaux de sa classe, mais il compense cette faiblesse par une durabilité augmentée, de puissants boucliers et la possibilité de lancer des chasseurs.
Le Xindi-Insectoid Olaen
Heavy
Escort Carrier comporte deux sièges de spécialistes : 1 Lieutenant tactique/Pilot et 1 Lieutenant-commandant scientifique/Command.
Le Xindi-Insectoid Olaen
Heavy
Escort Carrier dispose d'un seul hangar fourni avec des Xindi-Insectoid Castroi Fighters. Ces chasseurs légers sont équipés de Plasmatic Biomatter Beam Arrays et de Torpilles quantiques. Ils peuvent également utiliser la compétence Energie de secours aux boucliers I.
Tier : 6

Faction : Tous

Rang requis : Contre-amiral / Général de brigade / Sous-amiral I

Disponibilité : Coffre-fort xindi terrestre

Résistance de la coque : 33 000 (au niveau 40), 37 950 (au niveau 50), 44 000 (au niveau 60)

Modificateur de bouclier : 1,15

Équipage : 180

Armes : 4 Avant, 3 Arrière

Emplacements d'accessoires : 2

Stations d'officiers de passerelle : 1 Lieutenant tactique/Pilot, 1 Commandeur tactique, 1 Lieutenant ingénieur, 1 Lieutenant-commandeur scientifique/Command, 1 Enseigne universel

Modifications de console : 5 tactiques, 3 ingénierie, 3 scientifiques

Vitesse de rotation de base : 14,5 degrés par seconde

Modificateur d'impulsion : 0,18

Inertie : 60

+10 Puissance des armes, +5 Puissance du bouclier, +5 Puissance du moteur

Peut être équipé de Doubles canons

Aires d'amarrage : 1

Hangar équipé de Xindi-Insectoid Castro Fighters

Console universelle – Infectious Bio-Matter Generator

Starship Ability Package (Vaisseau Escorteur)

Precise Weapon Systems

Tactical Maneuvering

Quick Deployment

Devastating Weaponry

Council of Thought (Trait de vaisseau)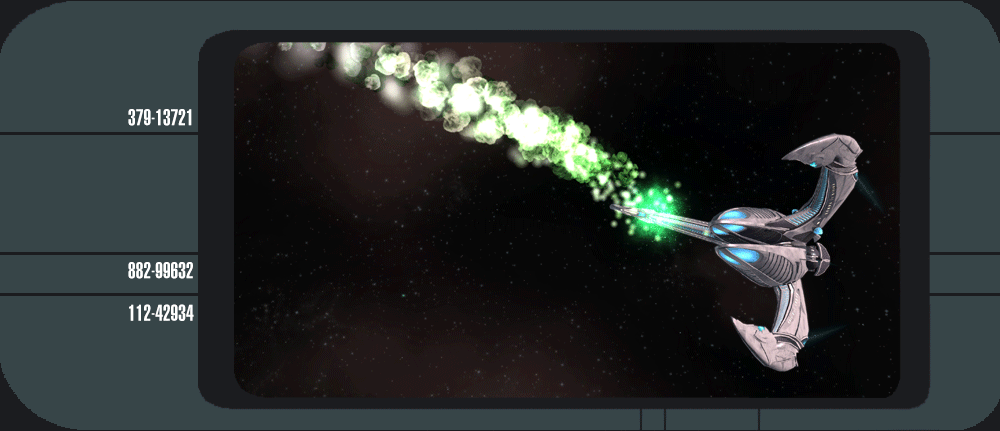 Console universelle – Infectious Bio-Matter Generator
La biomatière vivante générée par cet incubateur présente une sorte d'intelligence rudimentaire presqu'animale. Elle a été conçue pour traquer les ennemis en combat spatial afin d'endommager la capacité de la coque ainsi que la manœuvrabilité de leurs vaisseaux. Elle est chargée dans un projectile blindé destiné à exploser violemment contre la coque de l'ennemi avant de répandre son chargement biologique.
Cette console universelle accorde également un bonus passif à vos taux de Résistance aux dégâts physiques et cinétiques.
Cette modification de console ne peut être équipée que sur les vaisseaux xindis, dans n'importe quel emplacement de console, en un seul exemplaire.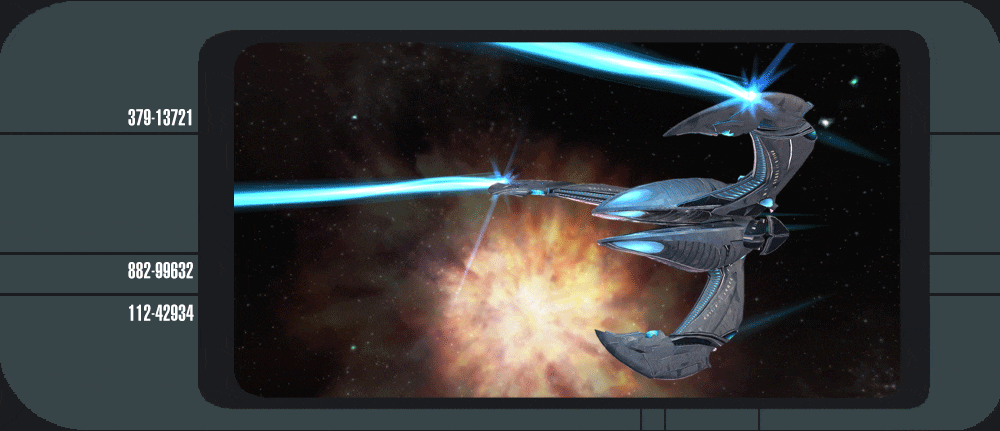 Council of Thought (Trait de vaisseau)
En atteignant le niveau 5 de maîtrise de vaisseau à bord du Xindi-Insectoid Olaen
Heavy
Escort Carrier, vous débloquerez le trait de vaisseau Council of Thought. Tant que ce trait est équipé, vous bénéficierez des informations tactiques collectées par les alliés à proximité, augmentant ainsi votre défense et votre Résistance aux dégâts en fonction du nombre d'alliés présent dans un rayon de 10km.
Source